Welcome to the Ecumenical Youth Services
The Ecumenical Youth Services (EYS) is an international volunteer work camp program, following the tradition of the International Ecumenical work camps, developed and organized by the Youth Council of the World Council of Churches (WCC) after World War II. Today, EYS is administered by the Amt für kirchliche Dienste of the Berlin-Brandenburg-schlesische Oberlausitz Protestant Church (EKBO) – Office for Evangelical Children and Youth Work.
EYS work camps provide an opportunity for young people aged 18 to 26 (in exceptional cases from 17 years of age) from all over Europe to meet and work together for two weeks on meaningful and socially relevant projects in an international context.
In 2017 23 young volunteer camp leaders and camp partners welcomed 62 participants from 13 countries (Albania, Belarus, Czech Republic, Germany, Hungary, Iran, Latvia, Poland, Russia, Serbia, Slovakia, Spain, Ukraine) in 5 EYS Work Camps. Overview Participants of the Work Camp season 2017
Our guiding principle is United we work in an effort to:
volunteer in meaningful projects
participate in an ecumenical, international group and to gain independence and personal responsibility
live together in an atmosphere of equality between young men and women
partake in a dialog with young people from different countries and cultures
participate in decision-making processes
make friends with whom to talk about God and life in general
The current flyer
flyer 2018
If you are interested in being part of our "information mailing list", please use for registration the following contact form.


We thank our Sponsors, donors and last year's camp partners for their generous support. Thanks to their support, we can offer a camp participation fee of 25 Euros!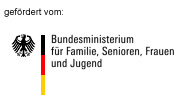 Here you find the camp-dates and camp-locations.